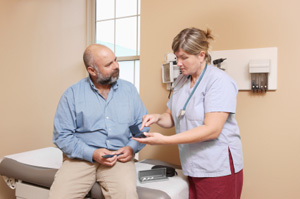 Can I find affordable life insurance protection if I have been diagnosed with diabetes?
Medical underwriting for life insurance has changed quite a bit over the last 10-20 years. With well controlled diabetes and no other major medical problems life insurance coverage can usually be issued. Many times at standard rates.
How do I know which companies specialize in life insurance for diabetics?
This is where Raines Insurance Group can help. Through years of experience we know the carriers that will underwrite diabetics with the most favorable rates. Not all life insurance carriers are the same when it comes to underwriting medical risks. There are companies that specialize in offering more competitive rates on diabetics. We know who those carriers are.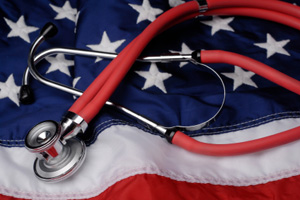 What will determine how I am underwritten for life insurance coverage?
A couple of main factors that will determine what your rate will be for coverage are: Age of diagnosis. Were you diagnosed before age 40 or after? Type of treatment. Are you being controlled with oral medication, insulin shots or diet controlled? How well controlled is your diabetes? The A1C level plays a big part in showing the underwriter the control of your disease. This test will show about a 3 month average of how well your blood sugar is being controlled. Do you have any other medical conditions such as overweight, high blood pressure or heart disease?
Do I have to go thru an insurance exam or blood tests to find out the cost?
Initially we can usually give you a rate over the phone based on your answers to several questions relating to your medical history. If the tentative rate sounds appropriate then at that time we may have to schedule and exam with lab tests.
Conclusion
There are many ways a proposed insured who is diabetic can improve his odds of producing a favorable underwriting decision. Demonstrating improved control of his diabetes and compliance with his physician's recommendations are just two ways a diabetic can participate in his own underwriting process. Give us a call today to discuss your particular situation and we will guide you through the process or This email address is being protected from spambots. You need JavaScript enabled to view it..